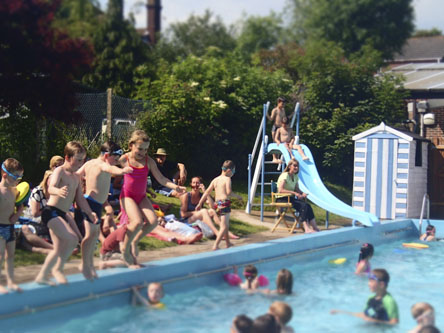 Our pool for 2017 is now closed for the rest of the season
Please see our latest fundraisinfg events
50th Anniversary Black Tie Dinner & Auction plus
an exclusive opportunity to join the new 100 Club
Please come and join in with the fun!
Located at St John the Baptist primary school in Findon Village our swimming pool is supervised, heated, clean and safe for both children and adults alike.
With onsite changing rooms and a waterslide our pool is fun for all the family, and is OPEN TO ALL.
Nov 19, 2016
50th Anniversary Black Tie Dinner & Auction Cissbury Barns Saturday 19 November 6.30 for 7.00pm with Mike 'Mr Moustache' Solomons Tickets: £25 per person for a 2-course dinner, wine & coffee or Auction-only £5 Please click here for more information
Sep 30, 2016
Exclusive 50th Anniversary Fundraiser 100 Club. Grand Christmas Draw up to £1000 to be won. Just £20 per year for each number Please click here for more information
Sep 24, 2016
Pool is now closed for the winter months