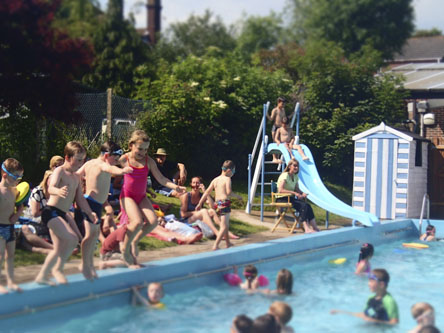 Our pool for 2016 is now ready
Subject to warm weather and supervisors available
Please come and join in with the fun!
Located at St John the Baptist primary school in Findon Village our swimming pool is supervised, heated, clean and safe for both children and adults alike.
With onsite changing rooms and a waterslide our pool is fun for all the family, and is OPEN TO ALL.
Jun 22, 2016
Repair is now complete and approved the pool will be open today and going forward at 3.30pm to 4.30pm.
Jun 21, 2016
Pool open again today 3:30 to 4:30pmn
May 18, 2016
The pool is now officially open today 15:30-16:30